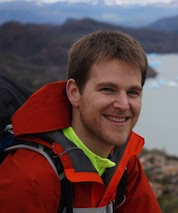 Adam Stober
Founder, Product Lead
Inspired by the opportunity to create a better transition for downsized employees, hiring startups, and restructuring tech companies alike, Adam launched Layoff-Aid after he was affected by this round of layoffs as seen on TechCrunch .
Adam is a product leader with experience at innovative software startups like OpenTable, Disqus, and Bullhorn, as well as entrepreneurial experience founding Mystery Gift Machine, as featured on Boston.com, Tech Cocktail, and BostInno. Adam earned an International M.B.A. from the University of Chicago, a B.A. from Tufts University, and a Full Stack Web Developer Nanodegree from Udacity. He is also a Certified Scrum Product Owner and Pragmatic Marketing Certified.
In his spare time, Adam teaches Product Management coursework as an instructor at Product School and he serves as a panelist for the Job Forum of San Francisco, a volunteer-run community service offering customized brainstorming and problem solving that has helped thousands of job seekers become more successful in their hunt for the next great job.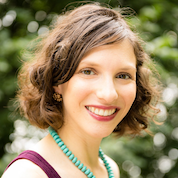 Ruthie Wyshogrod
Marketing
Inspired by the opportunity to apply her writing skills for the benefit of our job-seekers and build out our community.
Ruthie is the Founder of Jiri Creative, where she crafts compelling stories for non-profits and social enterprises to help them stand out.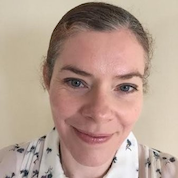 Colette Quinn
Operations
Inspired by the opportunity to help Layoff-Aid candidates, Colette focuses on candidate support and recruitment operations.
Colette is an HR professional with over 20 years of experience, a Bachelor of Commerce (specializing in HR), and an International Diploma in Hotel Management. In various roles over her career, Colette has headed up the Human Resource Division for a company, devised policies and procedures for a range of companies, overseen large building projects, and produced copy for brochures and company websites.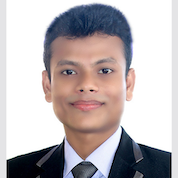 Nayem Hossen
Associate
Inspired by the opportunity to help Layoff-Aid candidates and gain hands-on work experience as part of his MBA, Nayem is our trusty jack of all trades.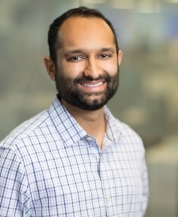 Nikhil Abraham
Strategy
Inspired by the opportunity to guide our mission-driven startup.
Nik is the CFO of Udacity, a venture-backed education technology startup that teaches its students how to code. Prior to joining Udacity, Nik worked at Codecademy and founded an education technology startup which received funding from Y Combinator. Nik received a J.D.-M.B.A from the University of Chicago and a B.A. from Tufts University.
More recently, Nik has published Coding for Dummies and Getting a Coding Job for Dummies, and he served as a Lecturer at the University of Chicago Law School, teaching students to apply modern technology tools to legal analysis in a course titled "Coding and the Law." Nik has also previously held positions at Boston Consulting Group, Goldman Sachs, and Wachtell Lipton, and he serves on the board of Weston United, a non-profit providing housing and support to people who are homeless and mentally ill.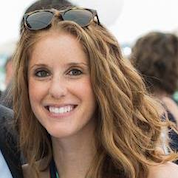 Jamie Stober
Business Operations; Diversity and Inclusion
Inspired by the opportunity to support her man as he aims to support job-seekers, distressed companies, and talent acquisition teams.
Jamie is a Data Scientist at Airbnb, where she helps to shape public policy. On the side, she helped to launch internal diversity and inclusion initiatives at Airbnb and helps to guide Layoff-Aid through all decisions large and small.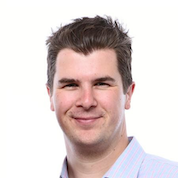 Matt McGraw
Staffing
Inspired by the opportunity to help a second mission-driven staffing platform get off the ground.
Matt is the founder and CEO of The Lions, a data-driven jobs marketplace connecting sales talent with all of the best startups in SF and NY. Our custom-tailored job matches for sales Lions rely on over a dozen data-driven factors, resulting in an average 400% better intro-to-hire rate vs other job boards or recruiters.